Tirana Architecture Weeks
2022-06-27 12:08
Tirana Architecture Weeks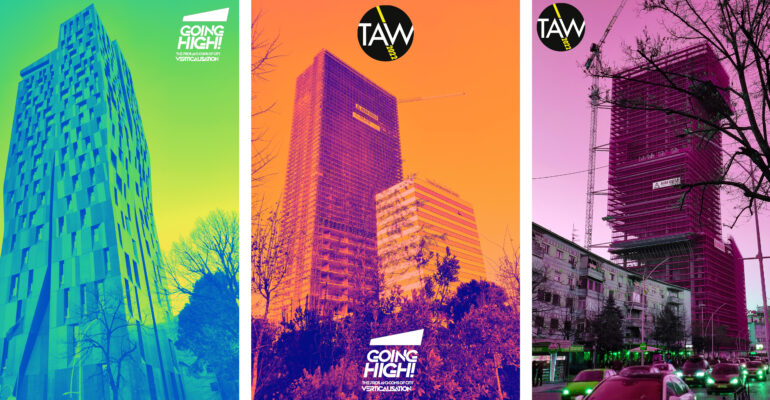 Tirana Architecture Weeks
Tirana Architecture Weeks (TAW) is an international academic, professional, and cultural event organized biannually by POLIS University and its network of partners. It aims at promoting international knowledge linked to art and architecture practices, city sciences and research activities, starting from the Albanian context and reaching out to the international scene, positioning Tirana and, more in general Albania, in the European and World map.

TAW reaches its sixth edition this year, with the theme: "Going High! The pros- and cons- of city verticalization." The 2022 event will be curated by Dr Fabrizio Aimar, Dr Ermal Hoxha and Dr Keti Hoxha, and will be held from September 26 to October 08, 2022. International and national guests will be featured, as well as multiple workshops that will debate the verticalisation phenomena in the field of architecture, engineering, urbanism, art and design.

The previous editions successfully accomplished the mission of exposing Albania to the international Architecture and Design panorama, with important guests such as Peter Eisenman, Kengo Kuma, Farshid Moussavi, Philippe Rahm Marcos Novak, Mario Botta, Matias del Campo, Mario Cucinella, Winy Maas, Massimiliano Fuksas, Wolf Prix, Francine Houben, and François Roche, to mentions just a few.