POLIS University winner in TIRANA INC
2022-05-13 10:42
POLIS University winner in TIRANA INC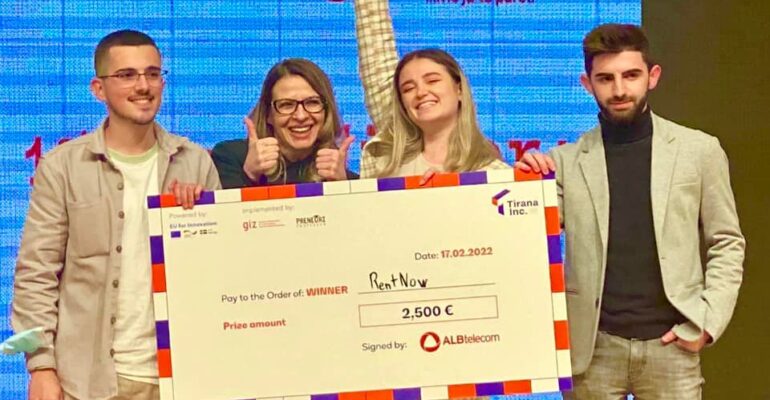 POLIS University winner in TIRANA INC
The entrepreneurial talent competition ends successfully. 10 finalist teams shone with ideas. POLIS University students in the Computer Science branch: Xhesiana Brahimi (year 3), Dionis Uliu (year 3) and Amoreld Mija (year 2) were declared winners of DEMO_Day organized by TiranaInc. with the support of EU4Innovation, GIS and SIDA.
Our
talented winner received the public and international jury award, thanks to which they not only secured financial support for their innovative venture "RentNow", but also will be exhibited at two major European training meetings for innovators in Paris, France and in Berlin, Germany
Proud of our talented students! Proud of our ICT and Business schools!
Proud of the 10 finalist groups from all schools in the country. Today everyone is a winner. Congratulations!
Congratulations also to TiranaInc and Innovation Factory at POLIS University