Student Senate
2023-03-28 21:35
Student Senate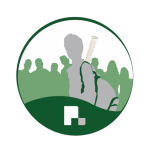 The "Student Senate" is part of the structure of POLIS University that exercises its activity in coordination with the governing bodies of the University. The main goal of the Student Senate is the engagement and activation of students in activities that are closely related to academic activities, but also to others that promote the active and social life of students. The Senate has its own Statute is autonomous, supported by the Office of Student Support and Career Counseling and represents the student voice unanimously. U_POLIS has a Student Representative elected through a democratic process by the community based on its regulations. Each study/program has its own representative/s, fulfilling the representative proportionality of 1 representative for 30 students.
The Student Council meets periodically and actively to discuss and manage:
Academic Affairs
Social and Cultural Activities
Team Performance in Student Sports
Management of Student Clubs
Suggestions and discussions regarding student engagement in the Quality Assurance Unit and Academic Senate, etc.
THE REPRESENTATION OF THE STUDENT SENATE CONSISTS OF:
a) PERMANENT STRUCTURES
President
Organizational Secretary
Elected senators of each class
Representative in the Academic Senate
Representative in NJBSC
b) TEMPORARY STRUCTURES:
Working groups (advisors/advisors)
Student Clubs
Advisors
The Student Council also organizes and manages student clubs through working groups. Members contribute to each preferred club and are responsible for its maintenance and organization. Working groups are also convened for other purposes presented as needed: academic processes, cooperation with ZMSKK, etc.