Administrator's words
2023-04-05 18:31
Administrator's words
Dear friends of POLIS University,
I would like to share with you some values, ideas and efforts that led us to the establishment of POLIS University and its consolidation as an educational institution and intellectual grouping with alternative ideas. Together with my fellow co-founders, members of the transformation generation of the 90s, we have witnessed and participated in the events that took place in Albania before and after the years of change. Based on this, POLIS sees the education process as a form of social change and that enables the continuity of development through the transmission of knowledge. POLIS as an institution is a reflection of how we have tried to include, work and learn together with others.
Trust in partnership, process and communication are the basis of the DNA inherited from the Co-PLAN Institute for Habitat Development, which constitutes the essence of today's POLIS as well as the practical experience raised at the academic and research level.
POLIS aims to play a role in the emancipation of society by opening discussions and debates on topics not addressed by Albanian society in the professional fields it covers, but also beyond them, making the young generation understand that even the issues which at first sight seem intractable can get solutions.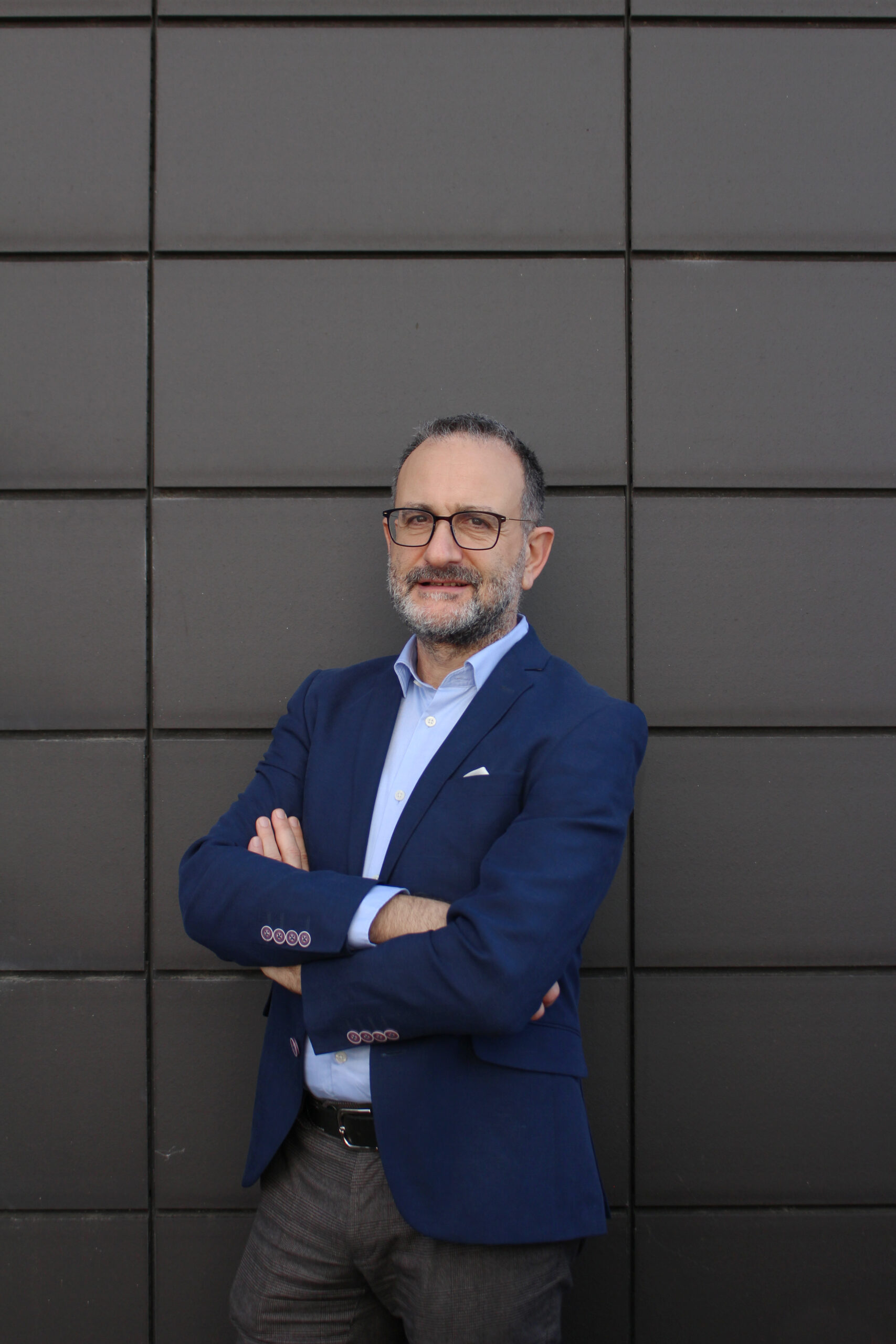 Sotir Dhamo Administrator of U_POLIS
Member of the Founding Board of U_POLIS
Open-mindedness, creativity and a positive approach to problems is an important part of transmitting the secret of knowledge and translating it into action. This means that POLIS, even though a non-public institution, has a clear social mission defined from its beginnings.
POLIS has already started to generate within the big family, movements and social trends that aim to bring new and anti-conformist perspectives to society, in an increasingly complex context. It is not for nothing that the initiating group of the Union of Architects and Urban Planners of Albania was born from this POLIS grouping with the aim of creating professional alternatives in the fields of interest. Cultural, urban and environmental activism also play an important role here, publications of a scientific nature such as the periodical of architecture and urban planning "Forum A+P", or the magazines "MAD magazine" dedicated to art-design, as well as "Habitat Magazine" dedicated to issues environmental, etc. No less important are the annual activities of TAW – Tirana Architecture Weeks and TDW – Tirana Design Weeks, which take place in public spaces in the city and have become spaces for experimentation and confrontation between many actors with different experiences and cultures. A similar role is played by cultural clubs outside the academic environment, such as "Destil", or "Walking the City", which increase the interaction of students and professionals from different institutions; or even voluntary groups of urban activism, protection of the environment, public space, heritage, etc., which are often anti-conformist voices and have served as a means of pressure for improving transparency and local and national governance.
At POLIS, we believe that politics is not only made by politicians, but also by active communities and institutions, and this needs professional expertise, ideas!
At POLIS we also believe that the future of how we will live in human settlements depends on the relationships that urban planning, architecture and city engineering will organically weave with science. Thus, for POLIS and the generation of young researchers, research and innovation is a way to help development. We believe that to make innovations, or avant-garde solutions, inspiration comes from the real problems of society to be solved, and that true modernity is the effort to turn crises into values. It is precisely this effort that inspires positivity and new impulses of design and research in the fields of architecture, design, engineering, urban and environmental planning, and technology in general, etc. This is the reason that POLIS has aimed to go beyond an academic-research institution and has already consolidated within it the "Research and Development Institute" and the "Innovation Factory".
Courage and faith towards the inexhaustible spaces of modernity are the antidote that dissolves any doubts about the future path and the monopolies of knowledge and mind. POLIS is a long-term project, where we want to share our modest efforts with others because we believe that this way our social mission will be better achieved!
There is still much to do!