Stefano Romano
2023-10-30 12:45
Stefano Romano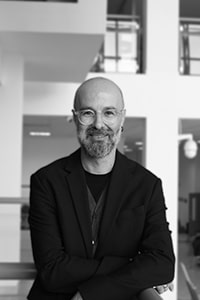 Stefano Romano (Naples, 1975) is an artist and curator. He completed a PhD in Architecture in the IDAUP program – double degree at the University of Ferrara (Italy) and Polis University (Albania). He is currently employed at Polis University (Tirana, Albania) where he is teaching at the Faculty of Art and Design. His artistic practice explores the deep contradictions of reality through architecture, urban and social contexts. His approach is based on the idea of the work as a spatio-temporal process that often needs the active participation of the viewer to be completed. The methodology of his work is developed through temporary actions, performances, installations, videos, photographs and drawings.
Romano has published in several national and international journals such as archiDOCT| open access journal for the dissemination of doctoral research in architecture, FORUM A+P – Interdisciplinary Journal of Architecture and Scientific Environment, OMB series. His artistic work has been exhibited internationally and he is currently also the artistic director of the galleries of the contemporary art center HARABEL in Tirana.
Romano, S. (2023) "The temporal cadavre exquis, The dark side of diversity", në Forum A+P #24 "Health and Wellbeing in the Post – Pandemic City".
Romano, S., Perna, V. (2022) "Revolving Around "Temporality". Contingency as a Means to Question the Stability of Space Through the Flowing of Time", në ArchiDOCT 18, 10 (2) TEMPORALITIES.
Romano, S. (2022) "The post-phenomenological city. A rhizomatic approach to city regeneration", në 3rd International Conference on Urban Regeneration and Sustainability (URS), Tirana.
Romano, S. (2021) "The Time Agent – A hypothesis of a possible development of the city of Gjirokastra through a vital connection between buildings, public space and works of art", në OMB Series "Rethinking Gjirokastra. Can architecture and city planning stimulate hope and growth for shrinking cities? ISBN 978-9928-4459-8-8
Romano, S. (2020) "The Resistance of Time – Time dynamics in the work of art in public space", në Resistance – Book produced during Regional Residency Program in Tirana, Zeta Center for Contemporary Art.