Franklind Jesku
2023-03-28 20:40
Franklind Jesku
Arch. MSc. Assistant Lecturer
FRANKLIND JESKU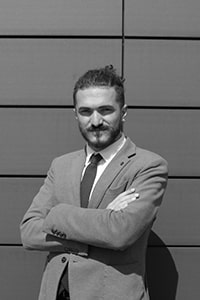 Arch. MSc. Franklind Jesku is an assistant lecturer at POLIS University, in the Faculty of Architecture and Civil Engineering, an architect with international experience in the field of "Sustainable Design" and "Emergency Architecture" in Italy, Spain, Slovenia and Denmark. He completed his studies at the "Università degli Studi di Trieste" in Italy and carried out part of his studies at the "Rovira I Virgili University" in Barcelona, Spain.
Arch. MSc. Franklind Jesku started his academic career in 2021 at the Polytechnic University of Tirana and is currently engaged in research and teaching at POLIS University.
Arch. MSc. Franklind Jesku is also part of the cooperation initiative between the World Health Organization (WHO) and POLIS University as a researcher of health and emergency structures in Albania and the Balkans.
Thesis for: Master of Science
Advisor: Prof. Dr. Giovanni Fraziano, Phd Arch. Thomas Bisiani
Project: Vertical Cemetery of Manila