Armela Reka
2023-03-28 21:06
Armela Reka
Assistant Lecturer
ARMELA REKA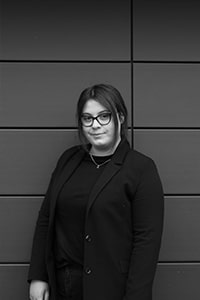 Urban planning and management, Polis University, Faculty of Planning, Environment and Urban Management, 2017-2022
Landscape Architecture, Anhalt University of Applied Sciences Bernburg, Germany Erasmus KA+107 Mobility
(MSc. Polis University, Faculty of Planning, Environment and Urban Management, 2017-2022)
Erasmus KA+ Mobility Anhalt University of Applied Sciences, DE 2021
He is currently an assistant lecturer at POLIS University
Laboratory worker at Polis University, part of the Innovation Factory research unit
She is currently an assistant lecturer at POLIS University
Lab Assistant at POLIS University, part of the innovation research unit (Innovation Factory)
Transport policy and traffic management
Interested in the city, sustainability and the environment.
Landscape Architecture
Development of Social Housing
Interest in: Typologies of buildings and their integration in dimensions of livability
New methods for solving problems on the preservation of cultural heritage, livability and maintenance of objects of high importance.
Advancement in the academic field and expansion of knowledge on urban planning theories. Interest in publication and publications needed by students of the field in which I studied, but also historical and archival heritage.
Publication in Habitat Polis Press "Reporting Housing Rights" Habitat 7- "To protect the land for a growing population and in the conditions of global phenomena"
Armela Reka (2022) "Anthropization of the Tirana-Durre Region" 3rd International Scientific Conference of the Faculty of Professional Studies Alekasander Moisiu University, IJRD
Participant in several workshops such as:
September 17, 2019-September 29, 2019 – Participant in the "Tirana Design Week" Workshop
"Urban Planning Scenario in Japan, Asia and Albania"
October 5, 2020- October 10, 2020 – Participant in the "Tirana Architecture Week" Workshop
"Reporting Housing Rights"
September 27, 2021- October 10, 2021- Participate in the "Tirana Design Week" Workshop
"Resilient Cities"
November 24, 2020- Via Egnatia2.0 Hackathon
"Virtual Tourism in the area of Apollonia, Fier"
Part of the editorial team of the research unit of the OMB (Mediterranean Basin Observatory) series
Part of the AESOP organizing team