Arben Shtylla
2023-04-03 20:32
Arben Shtylla
Doc. Dr. Ark.
ARBEN SHTYLLA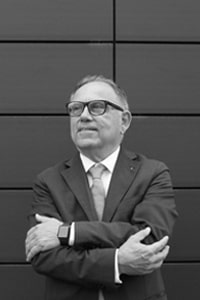 He has an experience of over 40 years in the design of works of various typologies, in many cities of Albania. Since 1991, when he created the SASH studio (Pillar Architecture Studio), he has designed and collaborated with a number of foreign partners for international projects and studies, funding from the World Bank, the European Community, etc.
In addition to the design work, Prof. Arben Shtylla is one of the veterans of our institution that contributes to Polis University since the early days of the school of architecture's existence, together with its founders and key personnel.
The studio that he has been running for years in Polis has undergone an evolution thanks to a quality team that he has created and consolidated over the years as well as his personal professional experience as a freelance architect.