POLIS UNIVERSITY ANNOUNCES THE LIST OF WINNERS ROUND I
2022-08-29 10:13
POLIS UNIVERSITY ANNOUNCES THE LIST OF WINNERS ROUND I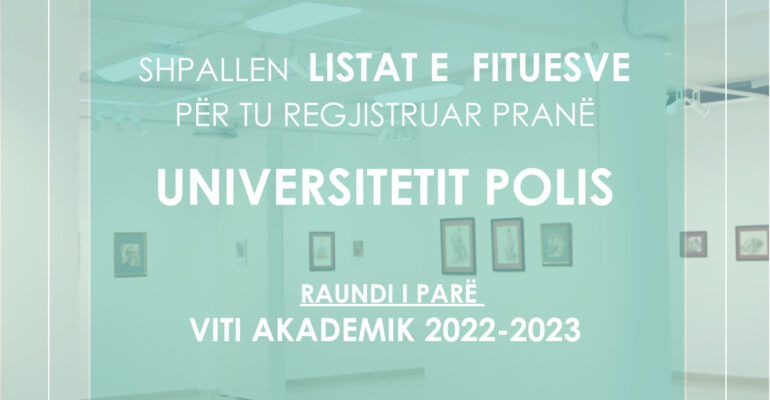 POLIS UNIVERSITY ANNOUNCES THE LIST OF WINNERS ROUND I
POLIS UNIVERSITY ANNOUNCES THE LIST OF WINNERS ROUND I
__
POLIS University announces the final lists of winners for the academic year 2022-2023, first round.
In the following link you can find your ranking:
• Business Administration
• Computer Science
• Architecture and Urban Design
•Urban Planning and Management (Urban Planning)
• Art and Design
• Construction Engineering
• Environmental Studies
……………………………………………..
We inform all winners that on September 2, 2022, the official registration process begins.
The necessary documentation to complete the registration consists of the following:
1. Photocopy of the identification document;
2. Notarized photocopy of the State Matura or Maturation Certificate together with the grade certificate, or of another study certificate/diploma obtained abroad and unified in MASR (QSHA)
3. Declaration according to MASR instructions (filled in U_POLIS)
4. Two personal photographs (document format)
5. Mandate – payment of the first semester (in the following accounts):
RAIFFEISEN BANK
"POLIS" UNIVERSITY LTD
AL69 2021 1288 0000 0000 0106 2031 (EUR)
For questions or uncertainties, please contact:
0694088111/ 0694061339
Welcome!