POLIS ICT SCHOOL
2023-03-17 22:56
POLIS ICT SCHOOL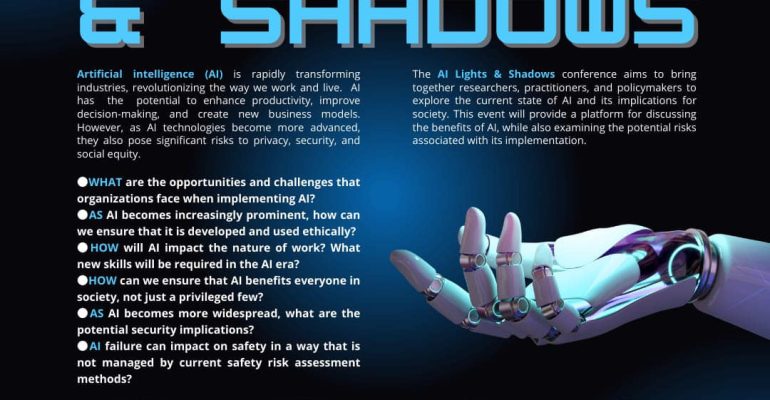 POLIS ICT SCHOOL
POLIS ICT SCHOOL – Department of Computer Sciences – IF Innovation Factory
SCIENTIFIC COMPUTER SCIENCES SYMPOSIUM
Theme – Artificial Intelligence (AI) Lights & Shadows
Important deadlines:
👉 14 April 2023 – Abstract submission
👉 30 April 2023 – Paper submission
👉 07 May 2023 – Notification of acceptance
👉 11 May 2023 – Symposium day
The abstracts and papers will be published by the Scientific Journal of Polis University:
👉 https://forumap.org/
👉 https://universitetipolis.edu.al/
House call at the International Scientific Symposium – "AI Lights & Shadows"
The AI Lights & Shadows Symposium will be held soon, and we look forward to exploring the possibilities and risks of AI in the real world.
As AI continues to revolutionize industries and our daily lives, it is important to consider its potential impact on privacy, security and social equity.
Join researchers, practitioners and policy makers in discussing the benefits of AI, while also considering the potential risks in this new global trend where we ourselves are subject to change!
Topics include the benefits of AI, ethical considerations, the future of work, social equity, safety and security in the implementation of AI.
Submit your original research articles or case studies now, and let's shape the future of AI and Albania together!
# polisuniverisity # hapësirëpërmendim # CilësiEdukim
#PolisUniversity #InternationalSymposium #ICT #ComputerScience #InnovationFactory #AI #New