Pantoleon Skayannis
2023-04-03 20:41
Pantoleon Skayannis
Prof.
PANTOLEON SKAYANNIS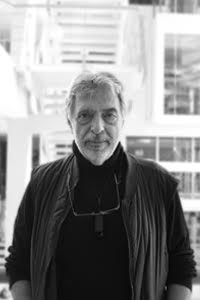 Architect AUTH, MA, D.Phil. Sussex, Professor Emeritus University of Thessaly. Served in UTH as Prof. of Infrastructure Policy, Department of Planning and Regional Development, Director of the Research Unit of Infrastructure, Technology Policy and Development, and of the Unit of Innovation and Entrepreneurship. Has been Dean of the School of Engineering and President of the Department. Visiting Professor at CURDS (Newcastle) and Senior Research Associate DPU, Bartlett School/UCL. For a long time, member of the Executive Committee of the Association of European Schools of Planning and their representative to the Global Planning Education Associations Network. Representative of the Mayor of Athens to the Executive Committee of the Organization for Planning and Environmental Protection of Athens/Attiki (2011-2014), and President of the Volos Port Authority (2018-2019).
RECENT PUBLICATIONS INCLUDE
Skayannis,P. and Duquenne,M.-N. (2022) "Production Modes, Urban-Rural Relations, and Rural Transport: North Pelion vis–à–vis Volos, Greece". Ch. 9 in Vitale Brovarone,E., Cotella,G., and Staricco,L. (eds) Rural Accessibility in European Regions. London: Routledge, pp. 159-179.
Skayannis,P., Zafeiriou, E. (2021) "Risk – Uncertainty – Complexity and Foresight as alternative planning tools for natural disasters: The Medicane 'Ianos' in Greece". Annual Review of Territorial Governance in the Western Balkans, vol. 3. pp.90-105.
Skayannis,P. (2021) "Mega Infrastructure Projects in Greece after its accession to the EU (1981-2021)". Region & Periphery: review of regional /peripheral economy and policy. Issue 12, pp.41-63 (in Greek).
Ward,J.-E. and Skayannis,P. (2019) "Mega Transport Projects and Sustainable Development: Lessons from a multi case study evaluation of international practice". Journal of Mega Infrastructure & Sustainable Development. (Taylor and Francis). vol. 1.1. pp. 27-53.
Skayannis,P. (2013) "The (Master) Plans of Athens and the Challenges of its Re-Planning in the Context of Crisis". International Journal of Architectural Research, vol. 7.2, pp.192-205. Archnet/ Massachusetts Institute of Technology.