Jonida Kushi
2023-03-28 20:16
Jonida Kushi
Finance in the Finance Office
JONIDA KUSHI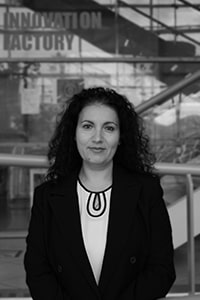 In 2016, he graduated in the Master of Science Banking – Finance, at the Faculty of Business, at "Aleksandër Moisiu" University, Durrës.
In 2008, he graduated in the branch of "Economy of Markets and Financial Intermediaries", in the Faculty of Banking and Financial Sciences, at the Catholic University "Sacro Cuore", Milan, Italy.
In 2002, he finished general secondary school at the "Gjergj Kastrioti" gymnasium, Durrës.
From 2013 until today, she works as a finance officer at POLIS University, Tirana.
During this period, he had the opportunity to touch various fields such as:
liquidity management;
monitoring and reporting the status of clients/suppliers,
management of banking operations;
management and financial reporting of local, regional and international projects;
financial monitoring and periodic reporting and balance sheet preparation.
In 2009, he started working at the National Commercial Bank (BKT), Tirana. There he worked mainly in the "Teller" position and for a short time in the "Customer Service" position, thus having the opportunity to work with both cash and bank transfers and deposits. Work experience that served him to master not only how to deal with different clients, but also how to work in busy periods by prioritizing, planning and managing the workload with calmness and precision.