Ariola Memia
2023-03-29 19:32
Ariola Memia
Project Manager
ARIOLA MEMIA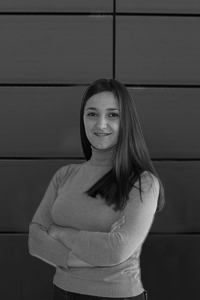 ARIOLA MEMIA – holds the position of project manager at Polis University. She joined the Polis team in 2021 and is primarily responsible for the financial management of Erasmus+ projects and other projects funded by national and international programs. This involves developing and overseeing project budgets, tracking expenses, and ensuring that financial resources are allocated efficiently to meet project goals.
Ariola is able to quickly adapt to different teams and has shown to be results-oriented. Her relatively long-standing experience in the nonprofit sector and the research industry has provided her with knowledge in data analysis, qualitative & quantitative research, and 360-degree project management.
Ariola holds a Master's in Business Administration (MBA) and has also served as an assistant lecturer of "entrepreneurship and business communication" classes for four years.