David Kryemadhi
2023-03-28 20:33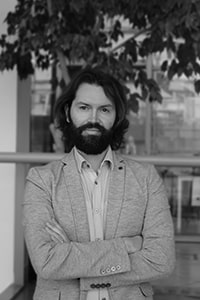 Academy of Fine Arts of Brera, Milan, Italy
Faculty of Art and Design
Branch: Graphic Arts and New Art Technologies (cinema and video)
Study period: Bsc in Graphic Arts, 2008-2011
MSc in New Art Technologies (cinema and video), 2011-2014
David Kryemadhi was born on December 15, 1988 in Durrës, where he currently resides.
Now lecturer at the Department of Art and Design, at the Faculty of Architecture and Design at Polis University.
Previously, he was a Lecturer at the University of Durrës "Aleksandër Moisiu" and at the University of Fine Arts "FAB", Tirana. with a career as a professional illustrator and character designer for 10 years, passionate about graphic novels, animation and character design, he works in the national and international market.
Also in his career as an illustrator, he won three times the first prize in the national competition "Albanian Graphic Novels" conducted by the Ministry of Culture and participated as an illustrator in workshops and exhibitions of this art form.
David has illustrated several different publications in the Comic Book and Graphic Novel category in print and digital format.
The Graphic Novel "Curse of the Katana: Origins, Curse Bourne Out of Love, Book 1" is one of the most successful international publications to date illustrated by David written by author Phuoc Vu.