Kejsi Veselagu
2023-04-03 20:34
Kejsi Veselagu
Assistant Lecturer
KEJSI VESELAGU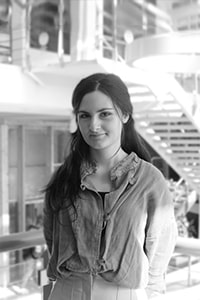 Assistant lecturer at Polis University, since October 2022, at the Faculty of Architecture and Design, Department of Architecture and Engineering. Graduated from Polis University in 2022 for Architecture and Urban Design, throughout the 5 years of studies she was appreciated for her sensitive approach to space and the ability to convey the latter in creative architectural concepts with a distinct style. In 2021, she studied for a semester at Hochschule Anhalt, Dessau, Germany, within the Erasmus+ program, during which she deepened her knowledge in Generative Design.
She is currently focused on research, where she seeks to combine the theoretical approach with practical solutions through studies in an Executive Master of Restoration, where she researches the interweaving of layers of memory with contemporary approaches aimed at the valorization of cultural heritage.
Besides architecture she has also worked as a professional painter for more than seven years in the style of realism.