Sonia Jojic
2023-04-03 20:27
Sonia Jojic
Lektore/ Drejtuese e Departamentit
SONIA JOJIÇ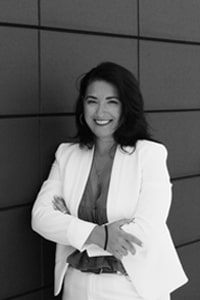 Sonia Jojiç by profession designer educated in USA and Albania, currently in the position of Head of the Department of Art and Design and as a full-time Lecturer at POLIS University, Tirana, Albania.
Graduated from "Wayne State" University in Michigan USA; Master of Science in "Media, Communication and Digital Image Arts". In addition to his studies in the USA, Jojič also holds another Master of Science Degree in "Applied Design" at POLIS University Tirana.
Completed joint PhD studies in 2017, obtained from POLIS University, Tirana in collaboration with the University of Ferrara, Italy, with a focus on "Methodologies of city branding in promoting sustainable tourism trends".
Since 2017, Jojiç is part of the "Quality Assurance Agency in Higher Education" and an external expert in the evaluation of Educational Programs of Applied Art and Design, appointed by the Ministry of Education in Albania.
Sonia Jojiç has been one of the main co-organizers of conferences and exhibitions such as:
"Liminal – A journey through the Albanian landscape" 2020, Graz, Austria;
"THE ROLE OF THE CREATIVE INDUSTRY AS AN INSTRUMENT OF ECONOMIC GROWTH & REGIONAL COOPERATION", CEI (Central European Institute) – Regional Cooperation Council – POLIS University,
"Tirana DESIGN Week" edition, 2015″; 2017; 2021″,
Project Supervisor (Leader): Awareness campaign for CEC 2015
Project Supervisor (Leader): Gjirokaster Municipality Logo Branding Campaign 2021
Jojic's expertise has been applied in several international events and seminars such as:
"Revitalization of the St. Anna Ferrara Complex" 2014;
"Creative incubators in the Balkan regions" 2014;
'Mad_01' in 2014;
"Sicily Lab" 2011;
"Participation from Architecture" 2012;
"Creativity in Tirana" 2012;
"Bed & Bunker" 2012, ",
"Art Installation in 2012,
"Revitalization of Urban Spaces in the Balkans" in 2011.
Main organizer of many workshops such as:
"Symbols of Tirana", 2015;
"Tirana Dress me Up", 2015;
"Tirana Wayfinding, Tirana Business Park Wayfinding System" 2014;
"Thrift Shop Workshop" Second Year of Art and Students 2013;
"Fashionable Surrealism" Second Year Art and Design Student 2012;
First Year Art and Design Student Workshop "La Fuga Di Ilir" 2012
Author of MAD Magazine 1, "Still", Tirana, Albania 2012
"PLACE BRANDING A logo and slogan design to brand Albania", Pg 166-173, FORUM A+P, Elona Karafili, Sonia Jojic.
Sonia, Jojic (2015) Cultural Routes contribution for sustainable tourism sector in the Albanian Riviera, POLIS PRESS.
Sonia Jojic( 2016) Fashion and Architecture, the parallelism between the strong bond of expressing ideas of fashion designers and architects, proceeding book of the 7 Th International Conference of Textiles.
J.Dhiamndi; S. Jojic; S. Christ (2016). "The Importance of Cultural Heritage for Sustainable City Identity; Gjirokastra and Kruja the showcase where Bektashi Phenomenon can be the catalyst for a new rebranding strategy of the cities".
Conference proceedings, Problems and Challenges of Transformation of the Society towards Standards of the European Union Conference Pope. D, Jojic. S, Luca. Well, Buza. D (2016), VERSOPESCARA2027, Vision of summer school, Pescara University, Gangemi ISBN13:9788849232776, ISBN10: 9788849232776
"City Branding and the Tourist Gaze. City Branding for Tourism Development", pg 91, Book of Abstract, 16th International Conference on Social Sciences, 2018
Empowering DESIGN INNOVATION in ALBANIA:
Curriculum Design Methodologies and Approaches; Joana Dhiamandi 1, Valerio Perna 2, Sonia Jojic 1, and Erida Curraj 3
Co-author in the translation of the book "The Image of the City", by Kevin Lynch from MIT Press
Sustainable Tourism as enhancer for Branding Gjirokastra
Sonia Jojic (2021), Creative Tourism and Tourism for All as enhancer of Cultural Tourism in achieving sustainable development of the region. Dropulli, POLIS PRESS