Albina Toçilla
2023-03-27 23:06
Albina Toçilla
PhDc. Ing.
ALBINA TOÇILLA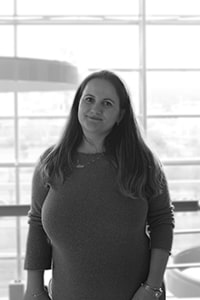 PhDc. Ing. Albina Toçilla graduated in 2017 at the Master's level, in the branch of Telecommunication Engineering at the Faculty of Information Technology, Polytechnic University of Tirana. For more than 4 years, she has been engaged in teaching at Higher Education Institutions and recently held the position of Deputy Dean of the Faculty of Scientific Research at IAL Polis University. PhDc. Ing. Albina Toçilla is studying the third cycle (Doctorate) in the "Double Degree" program developed by the University of Polis, Albania and the University of Ferrara, Italy. During the period of her engagement in teaching PhDc. Ing. Albina Toçilla has participated in national and international scientific conferences and has published scientific articles both in the country and abroad. PhDc. Ing. Albina Toçilla is engaged in teaching subjects focusing on computer networks and "SmartCity".
Adapting Sustainability Preserve the Memory Through Technology, for Sustainable Future Cities
E Dobjani, A.Toçilla – Conservation of Architectural Heritage (CAH), 2022 – Springer, 277–286
The Use of IoT for Future Smart Sustainable Cities: Itsperspectives and Challenges.
A. Toçilla – RTA-CSIT, 2021, vol.2872, 211-214
The role of IoT in the management of natural disasters.
A. Toçilla, D.Hoxholli, D. Uliu, Xh. Brahimi – 6th International Scientific Conference "Extreme phenomena of nature and security issues", 2021, 108-122
Online Teaching Practices in Albania`s Universities during Covid-19
J. Kazani, A.Tocilla – Contemporary Trends and Multidisciplinary Issues in Nowadays Society, 2021, 4561, 39
Performance evaluation of mobile Ad‐Hoc Network (MANET) Routing Protocols using NS3 Simulator
A. Toçilla -7th Scientific Conference – "Scientific Challenges for Sustainable Development SCfSD", 2020.
The Impact of Internet Protocol Television and Comparison with the Conventional TV
A. Toçilla – The international scientific conference: "Sustainable Development and Employment Policies in Albania", 2019