DIPLOMA AWARD CEREMONY
2022-12-14 8:57
DIPLOMA AWARD CEREMONY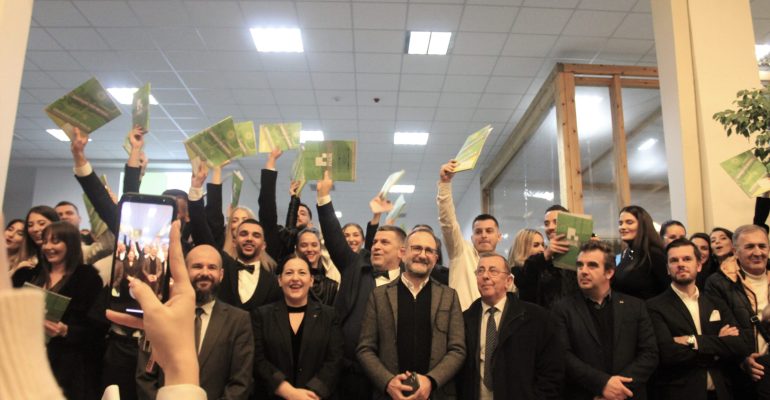 DIPLOMA AWARD CEREMONY
POLIS University, on November 23-24, in the main hall, held the diploma distribution ceremonies for the students of the academic year 2021-2022 of the three relevant faculties, the Faculty of Architecture and Design, the Faculty of Planning, Environment and Urban Management and the Faculty of Research and Development.
The ceremonies started with the greeting speech of the Rector, Prof. Dr. Besnik Aliaj, greetings from the Deans of the Faculty, Dr. Ledian Bregasi, Prof. As. Xhimi Hysa, and Dr. Skender Luarasi. The two graduates, Kejsi Lengu, student of the MSc Architecture and Urban Design program, and Orgejda Doda, student of BSc Computer Science, made their greetings.
Undoubtedly the most exciting and highly anticipated moment of the ceremony was the distribution of diplomas, where students eagerly waited to hear their name called and receive their diploma, which many of them will want to frame and hang on the wall. , to feel proud of yourself and for this to be an impetus to move forward with more confident steps to become someone in the future. The same emotion was expressed by their family members who witnessed such a joyful moment for them.
In keeping with established tradition, the ceremony was finalized with a joint photo of all the graduates and a cocktail in our MoTown canteen.
We wish the graduates SUCCESS!
POLIS will always be your home.