Armela Reka
2023-10-12 11:26
Urban Plannerr
ARMELA REKA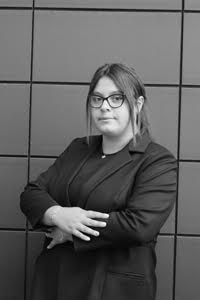 Armela Reka is an urban planner. She completed her studies in the 5-Year Integrated Program for Planning, Environment, and Urban Management at Polis University.
She also studied at "Anhalt University of Applied Sciences Bernburg, Germany", within the Erasmus KA+107 program, during which she deepened her knowledge of Landscape Architecture.
In October 2021, Armela became part of Polis University in the role of Laboratory Assistant at the "Innovation Factory" research and development unit. During this period, she was part of the organizing team of the Young Academics network of the Association of Schools of Territorial Planning in Europe (AESOP).
Since 2022, she has been an assistant lecturer at FPMMU, Polis University. Her academic experience includes the following subjects: Studio of Urban Planning, Transport Policy & Traffic Management, Urban Regeneration, Technology & City Infrastructure and History of Architecture.
Throughout this year, Armela held the role of academic advisor for students.  Armela is also part of the editorial team of the OMB research unit (Observatory of the Mediterranean Basin), with a specific contribution to the Scientific Journals of the OMB Series, and involved in the preparation of the report entitled "Country Profile in Urban Development, Housing, and Land Management", a joint action plan with UNECE.
Starting from October 2023, Armela is responsible for the office of OSSCC (Office for Student Support and Career Counseling) at Polis University.
REMBECI.G, REKA.A, HAXHIU.L, (2023) Migration Movement as a driving force to the growth of city's urbanization in Tirana, Albania (in process of publication).
REKA.A, (2023) Urban Form and Land Use- Relation between urban form, land use and transport. (in process of publication). 
REKA.A (2022) The anthropization of Tirana- Durres region. Case Study: Former Durres Swamp- 3rd INTERNATIONAL SCIENTIFIC CONFERENCE ON PROFESSIONAL STUDIES AND LABOR MARKET, Durres-Albania, in the Interdisciplinary Journal of Research and Development (IJRD).  ISBN 978-9928-4714-4-4
REKA.A, MUSAJ.N (2021) Collective housing in Albania. The case of the "Agimi" and "Shallvare" Palaces TDW2021 International Scientific Conference "The Post-Pandemic Right to the City" TDW2021 DOI:  10.13140/RG.2.2.22676.99203